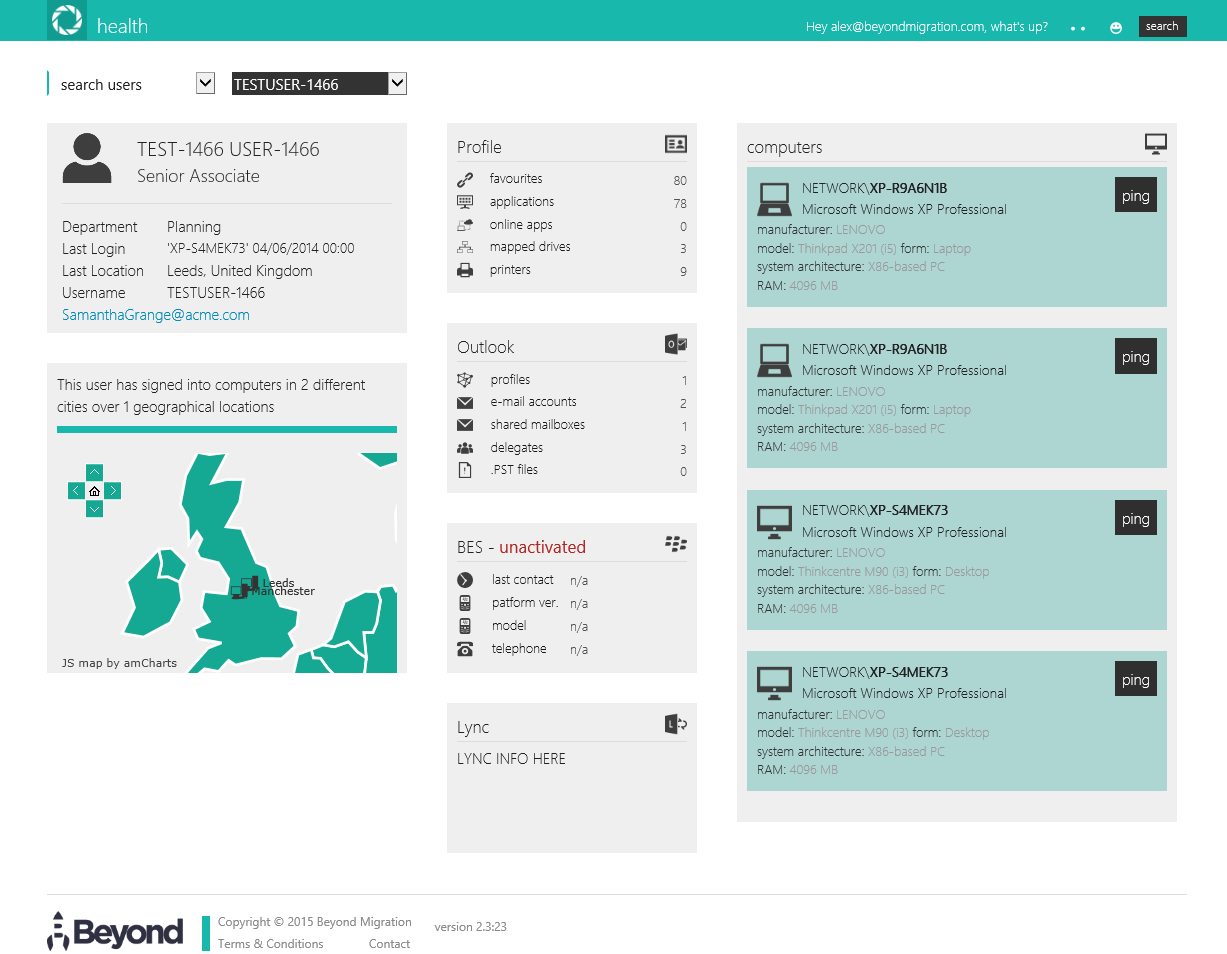 Health and Data Protection durign a Windows Migration
Health and data protection are very important (see video here). The Health section of Lens provides an overview of the Saas Solutions and Environments in order to ensure regularity. These tools allow you to monitor the IT environment's health for example, to determine future Office 365 service disruptions or planned maintenance before they happen.
The following tools are available in Lens.