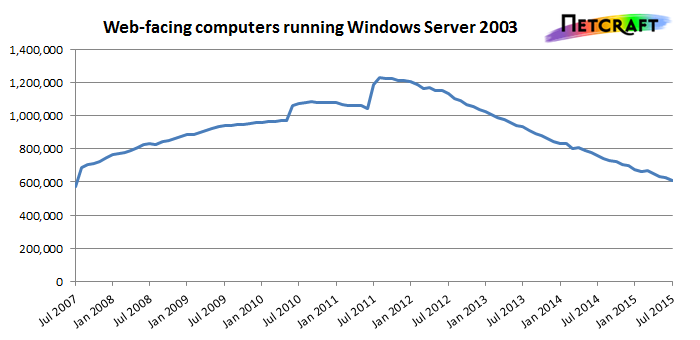 ---
THOSE GOOD OLD WEBSERVERS:
We hear a re-occuring theme at present as we busily assist with Windows 2003 migrations and decommissions and that is 'We need to protect our edge servers – we cannot have a Windows 2003 machine accessible from the Internet'. Quite right too.
This led us to investigate the issue further to determine how large the issue potentially is. We already know that Windows 2003 has been the reliable old workhorse for many many years, so therefore its right to assume that there are lots of Windows 2003 web servers right?
Right indeed… This article shed some light on the size of the Windows 2003 problem:-